Construction: 'I still wear make-up but lay bricks for a living'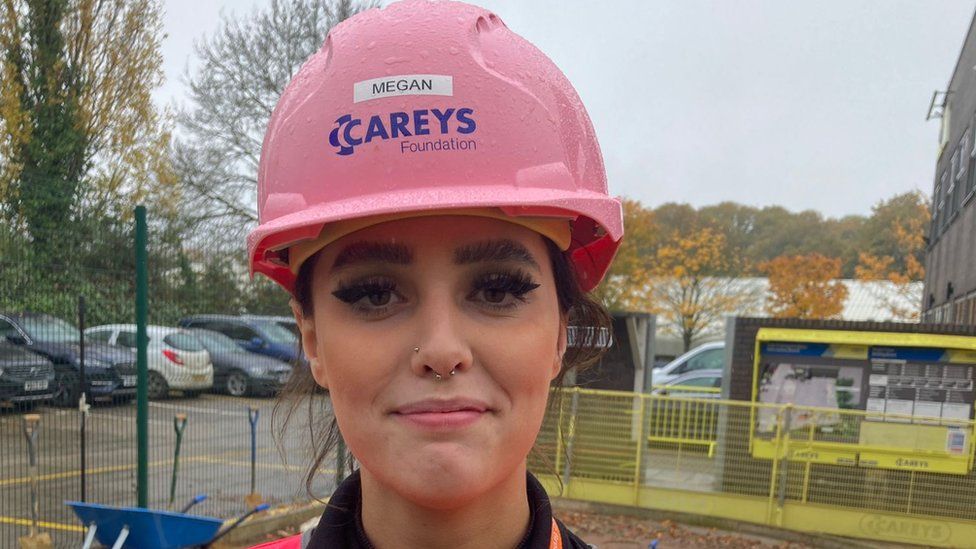 The construction industry is warning of shortages of skilled workers due to Brexit and rising demand. Milton Keynes College runs training courses which aim to tackle that, but will it be the solution to the problem and how will the next generation of builders be encouraged to enter the industry?

You might consider SLOTXO with little fluctuations, especially when dealing with small banks. Low volatility games provide more consistent payouts.


'Bricklaying is something I love'
Megan is a bricklaying technician and training to become a teacher on construction courses at Milton Keynes Collage.

"I was doing health and social care but it wasn't for me at all. I really didn't think that was my career path," she says.

"Some of the people I knew were doing bricklaying at the time, I said 'OK, that looks pretty cool - I would love to do it'.

"I told my father I was going to do bricklaying and his first reaction was 'are you sure?'."

She says after six months on the course she knew she loved it and went on to complete the two-year course.


'No teacher-student divide'
Jordan Maxey is the course team leader for apprenticeships at the college.

"I turn around to my students and say you are no longer classmates - you are colleagues," he says.

"It gives them this idea that they are now in the industry. It's straight from school into 'this is what my future life will look like'."

Mr Maxey, a professional bricklayer as well as a teacher, believes it is about showing students how the industry works, alongside teaching them the skills.

He says: "The way I want to teach it, I tell them how to do it, I demonstrate it, we do it together, then I leave them and I say 'you are going to redo it yourself'.